Counseling & Therapy Sessions and Services
Therapy for kids, teens, and families in St. Lawrence County and throughout the greater New York area.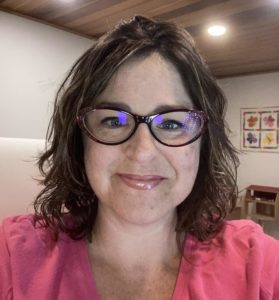 I can help with the following …
Kiddos
Beautiful little souls (age 4-12) shouldering problems that feel entirely too big.
Teens/Adolescents
Young people (age 13-18) struggling to navigate change, growth, and expectations.
Parents & Family Members
Adults and guardians along for the ride but desperate to take the wheel.
So far you've survived 100% of your worst days. You're doing great!
Session Options & Services Offered
Individual therapy and counseling sessions can look different for everyone, but generally if your kiddo is scheduled for an individual session, the expectation will be that a parent is available to participate if the need arises.
Your kiddo isn't on this journey alone, so sometimes it can be helpful to engage family members in the treatment process both for support and for facilitating healthy breakthroughs that can lead to positive improvements and meaningful changes in the household. I will work with you to determine the best fit for your unique situation so you can map out a clear path to include the right people in the process.
Though it might seem a little weird to share a therapeutic experience with "strangers," my carefully curated group sessions are actually great natural facilitators of growth and progress for kiddos, teens, and adults working through similar situations. Group sessions are often ideal settings for kiddos who need to hone healthy coping skills or practice more appropriate social skills. Group settings can also provide a supportive environment for parents or guardians who can benefit from addressing their own experiences within the process, often helping to uncover critical insights that might otherwise have stayed under the radar.
Worried about COVID? Seeking the utmost discretion and privacy? Trying to work around a schedule that feels impossible? Holly is pleased to be able to offer secure and effective online telehealth therapy sessions. Just share your inquiries or preferences with me and I'll help you figure out how to manage your online vs in-person options.
Feeling like you're at odds with school administrators or teachers and it's preventing your child from getting the care he or she needs? Overwhelmed by the adoptive or foster care process? Between a rock and a hard place or at your wits end with the Department of Social Services or Child Protective Services? I have years of experience interacting with these systems and can help you navigate them. I am happy to attend meetings, make calls, or "interpret" the agency jargon. I will work with agency staff and you so that your voice is heard, your options are clear, and your needs and that of your children are met.
ALL of your emotions are okay.
What I Do: Therapeutic Modalities
No two kids, teens, or families are the same. That's why Maple Grove Counseling, PLLC uses a range of different evidence-based treatment methods and modalities to facilitate the discovery and healing process.
Some of the most popular modalities used at MGC include:
Art Therapy (especially clay!)
Cognitive Behavior Therapy (CBT)
Dialectical Behavior Therapy (DBT)
Trauma Focused Cognitive Behavior Therapy (TF-CBT)
Crisis Intervention Therapy
When the world says "Give up," … Hope whispers "Try it one more time."